Subscribe to the
Mose Allison Newsletter

Check Out Mose in the
De Niro Film "The Score"




See "The Score" Preview
Mose's new album,
The Way of The World
Produced by Joe Henry
SPECIAL- Listen to Track One - My Brain

Order Now: Way of the World

Mose Allison Listening Room
Mose Lyric Room (more to come)
Check Out Mose in the this wonderful Book + CD set Containing the best, and some of the rarest LP covers produced over the long history of the Prestige label, this deluxe 130 page coffee table book also features an insightful introduction by famed jazz documentarian Ira Gitler who wrote liner notes for many of Prestige's earliest and best known records. In addition, the book contains an exclusive 9 track bonus CD featuring music culled from several classic Prestige albums.
The 10 albums that changed Ian Andersons Life

"When I discovered Mose Allison I felt I had discovered the missing link between jazz and blues"
Ray Davies
"The manís voice was heaven. So cool, so decisively hip... Mose was my man. I felt him to be the epitome of restrained screaming power."
Pete Townshend
"For over thirty years, this premier songwriter, singer and pianist has stared down the oncoming doom, peppering his idiosyncratic blend of jazz and blues with mordant wit and unflinching honesty."
Village Voice
The Mose Store
all things Mose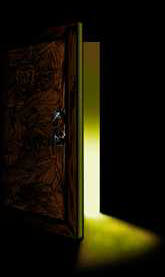 Any profits go to the support of this site.
The Mose Team


Hardcover Edition
One Man's Blues: The Life and Music of Mose Allison
Mose Allison : Ever Since I Stole The Blues from Paul Bernays
NEA Jazz Moments with Mose Allison